Tomorrow is my first race of 2012. Way Too Cool50k! I am very excited and can't wait to hit the trails. On face book there was a post and I couldn't help but look up Pheobe's running style from the show Friends. It is a good reminder for me to have fun and to be free when I am out there running. It is about not caring and just being free of all worries and concerns and being one with nature and myself. That is why I run.
Go to this link to check out how running free is!
http://www.youtube.com/watch?v=E_0Ta_DIWuU
;
Remember to let out a yell!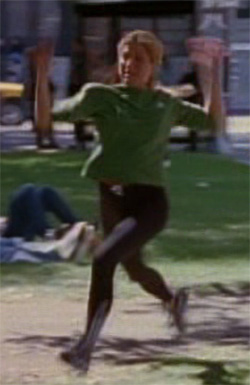 Just let go and be Free!
Yup! I can be Free also!
I can also be Focused!
See you on the Trails!